I've been asked a lot of questions on how to order from the Taiwanese auction store
Sky Blue
lately so I decided to make this tutorial.
**Please note that this tutorial is based off how I ordered from Sky Blue. I do not know how to read Chinese so everything presented here is based on my experience and how I interpreted everything. This tutorial is more catered to non-Chinese speaking oversea buyers**
You can email Sky Blue in English but all response
WILL
be in Chinese. Use Google Translator or Babel Fish to translate the Chinese characters. Although they may not be as accurate they provide the basic understanding of what you need to know. By the way, all overseas orders done by email.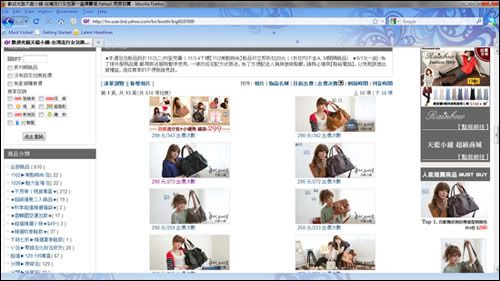 Step 01
: Pick out the items that you want from the website. All items are listed in TWD.
Step 02
: Download the order form
here
.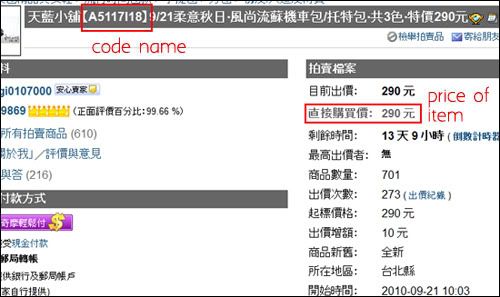 Step 03
: Fill out the order form.

Step 04
: Email your order form to bigi0107000@yahoo.com.tw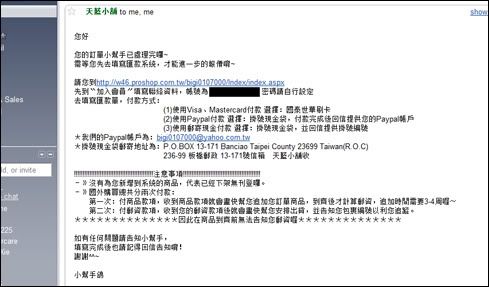 Step 05
: An email with instruction on how to sign up on their order system will be emailed to you after they've received your order form. Follow the direction on the email.

Step 06
: After you've signed up on their order system you will need to re-submit your order through this system. A list of all the items you want should have been posted in your account – the only thing missing from that list should be the color of the bag that you want. Click the drop down menu and choose the color you want. Use Google Translator or Babel Fish to translate.

Step 07
: To pay with Paypal, please select 掛 號現金袋 as your payment method. If you are using Google Chrome it should have been translated into something along the lines of "cash bag registration"

Step 08
: Put down the amount that you will be sending (it should tell you at the end of the product list how much you owe for your order). After that is done submit your order form.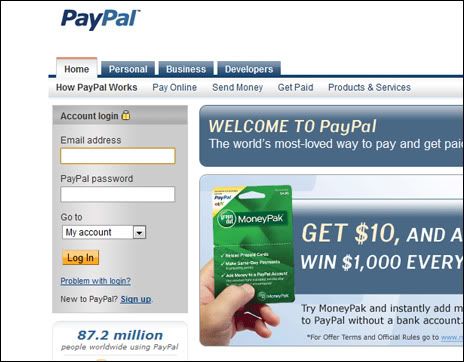 Step 09
: Log into your Paypal account.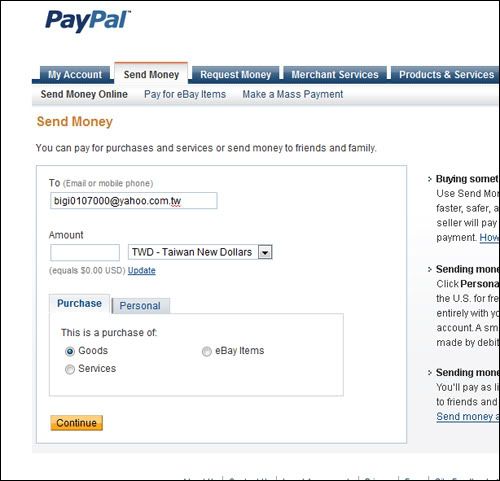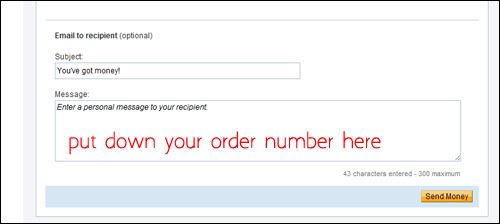 Step 10
: Send your payment to bigi0107000@yahoo.com.tw. All payment must be in Taiwanese Dollars (TWD) otherwise it will not be accepted. Please include your order number (you can find it on your account with Sky Blue) in the message box provided by Paypal when you send your payment.

Step 11
: Email Sky Blue your Paypal transaction number, your order number, and your Paypal email. All of these information needs to be included in the email for them to confirm that you've paid for your items.
At this point Sky Blue would have sent you an email letting you know rather your items are in stock or out of stock. If some of your items are out of stock there is a 3-4 weeks waiting period for the items to be in stock again. You can decide if you want to wait or just take the items that are in stock. However, I would like to add that after you've paid you cannot back out on any items that are in stock only if they are out of stock.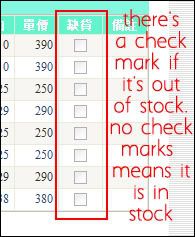 Step 12
: Check your account regularly for updates on your out of stock items to be in stock. Once all of your items are in stock Sky Blue will email you the cost of shipping plus the Paypal fees – they add everything up for you so you don't have to worry about calculating.

Step 13
: Sky Blue provides two shipping method, air mail or by boat. Air mail takes 5-7 days and by boat can take anywhere between 20-40 days. Air mail is pricier than shipping by boat but it's highly recommended. Shipping by boat does not include any tracking number so it's very risky. Plus, the difference in pricing isn't even that much. Air mail is roughly $6 per bag and by boat is $3-4 per bag (for USA residents). I HIGHLY recommend air mail because you can track your shipment and you'll receive it within a week.

Step 14
: Repeat steps 9-11, be sure to include your shipping method in your email too.
Sky Blue takes 3-4 days from the day they receive your shipping payment to package and ship your items. You will receive a tracking number (if you choose air mail in which I hope you all do). Once you've received your items you can either leave it at that or drop them an email and let them know that you've received it and maybe even include some of your thoughts on the product(s).
----------------------------
I hope this tutorial was simple enough for you to follow. I wished I had pictures for every step but unfortunately I couldn't because I had already gone through the signing up process and everything.
If you need any more help, please do not hesitate to email me or comment.
I hope this shed some light on your order.
Please be sure to come back and let me know (by commenting on this post) what you've ordered. If you wrote reviews on your order be sure to link me as well. I'm always up for reading reviews because who knows I might be eyeing that bag that you've ordered!