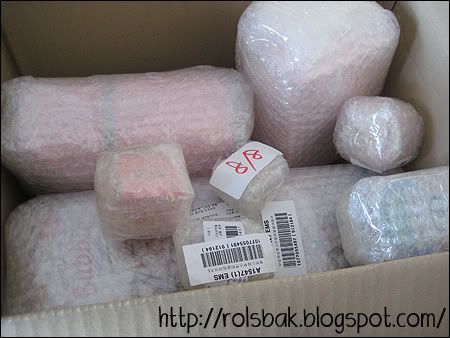 Maybe I exaggerated just a
tiny
little bit when I said I made a huge order on G-Market but in my defense it was my first order on that website AND for someone who have more than enough makeup products it was a lot.
I placed an order on February 25th and received it today, March 5th, making it approximately 8 days including the weekend for the items to arrived. It took three days for Etude House to send the items to G-Market and three days for me to received the items from G-Market. I think this is pretty fair seeing that I live across an ocean plus a bunch of land (From South Korea to Minnesota).
Either Etude House or G-Market packaged my items like crazy with bubble wrap I'm assuming it's the latter. I literally had to unwrapped my items from five layers of bubble wrap! I'm not sure about you but I love popping the "bubble" on the bubble wraps or I like saving them for later use--recycling is always a good thing.
Please be warned that I took these pictures during the day so the colors may not be exactly right. There was so much sunlight today which made some of the pictures kind of weird--like I've been playing with the picture on photoshop or something. I assured you that all of these pictures have not been altered. Some appear darker than the others because half way through I made my brother stand by the sliding door to block the sunlight. LOL!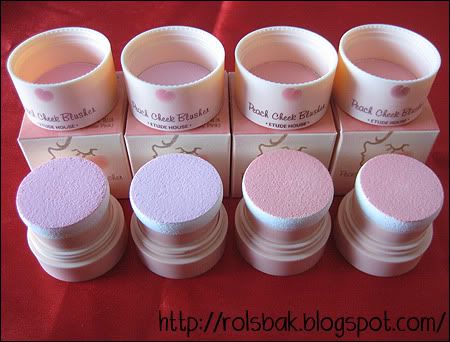 Peach Cheek Blusher in #2, 3, 4, & 5 (Blush 3 & 5 were bought on eBay) -- I know #2 looks white in the picture but it's really a light pale pink color and the last two are supposed to be more orange in color. I'll post up better pictures when/if I do a review.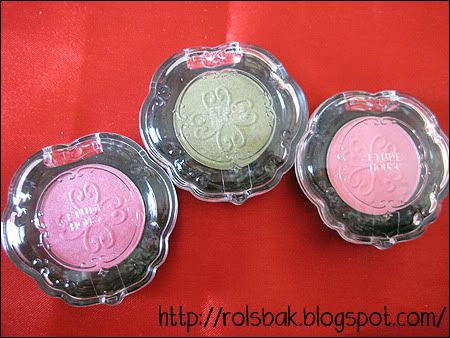 Petit Darling Eye Shadow in PK001, PK007, and GR602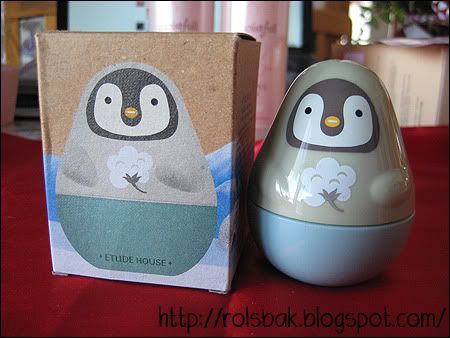 Missing You Hand Cream - Penguin (I just couldn't resist it's so cute!!)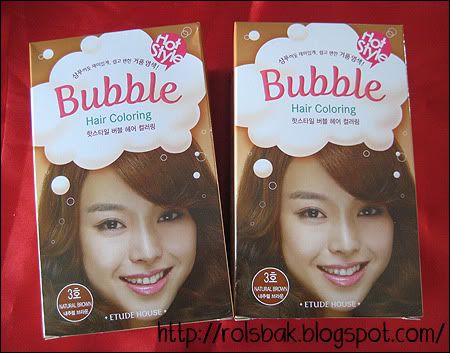 Bubble Foam Hair Coloring in Natural Brown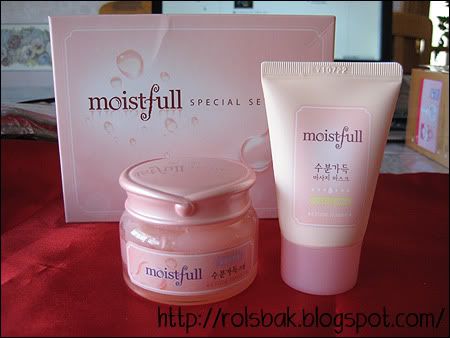 Moistfull Moisturizing Cream Special Set -- This is the reason why I wanted to order from G-Market. I wanted to try out some of their skin care. I thought about getting the Moistfull Collagen one but ended up getting this one instead. Eventually I'll get the other one as well.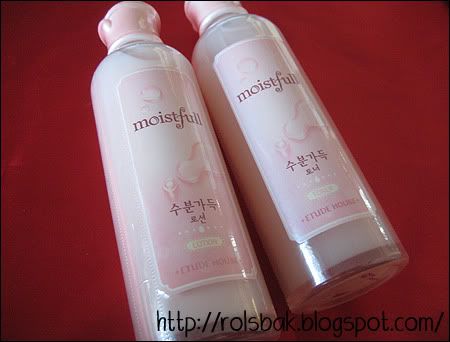 Moistfull Lotion and Toner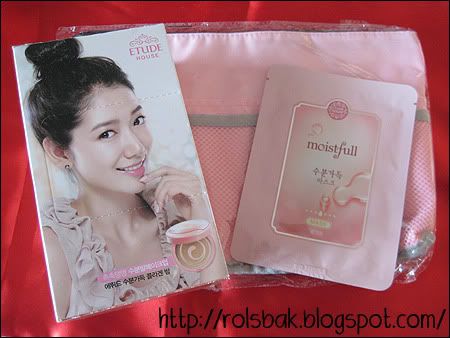 Freebies from Etude House -- Some cotton pads, face mask, and a purse organizer
That's all the stuff I bought (well, the BF bought it) from G-Market. All together it cost $100 for the items and shipping which is within reasonable limit for me.
The other day I ended up going to Target with my baby sister and ended up picking some ELF stuff plus there were some Revlon items for sale that I picked up as well. I got the two bronzers for $2.99 each and the lip stain was $1. I honestly don't like the lip stain. I really just bought it to try out what lip stains are all about. I'm probably going to return the tinted moisturizers well too because they were not what I expected them to be.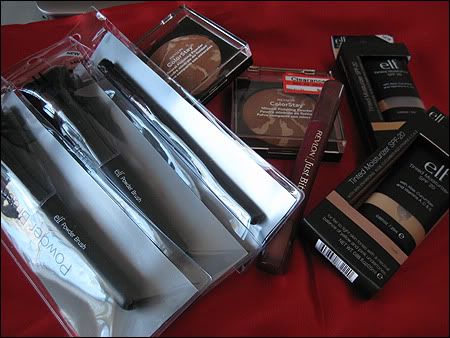 With all the rave surrounding Cure Natural Aqua Gel it made me want to try out the product but there was no way I was going to spend $40-50 just to try it out. I ended up getting this one from Meishoku which is half the price of Cure's. I've only used it once but so far I'm liking it. (Don't mind my huge hand in the picture...LOL!)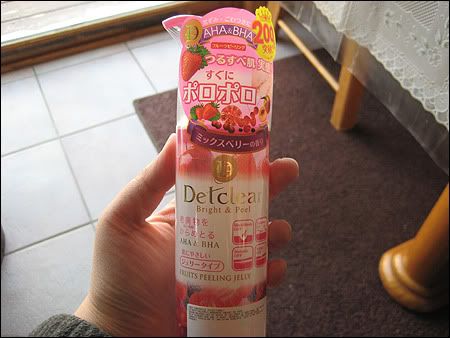 My friend from Belgium send me some makeup which took me by surprised. I've never heard of Manhattan before so I'm excited to try them out!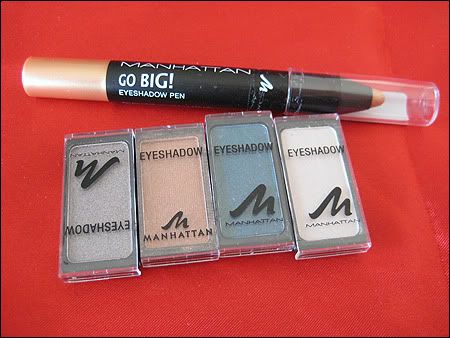 Lastly, I bought some cute pens awhile ago but I only received them recently.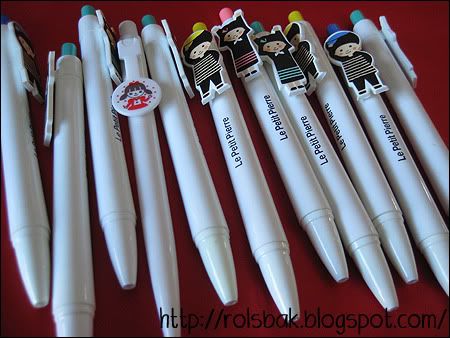 That's all for the stuff I grabbed within the past two weeks which is quite a lot. Maybe I'll stop for this month at least beauty products-wise.