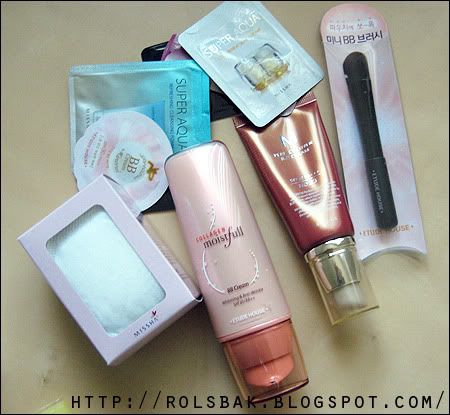 Finally got around to joining the rest of the world in this bb cream craze. Don't get me wrong I've tried bb creams before but just never own a full size bottle or any bottle. After testing my sister's Missha Perfect Cover BB Cream for the awhile I decided to get my own in no. 23 (natural beige). I also picked up Etude House's Moistfull Collagen BB cream in no. 2 (natural beige) as well. The latter was sort of a gamble since there's barely any reviews on it but I've been liking Etude House products lately so I thought I'll give it a try.
I received many samples with my purchase as well. I received two Missha sample with the Missha BB Cream but I'm not sure what exactly they are. I was pleasantly surprised with the samples that came with the Etude House BB Cream. I received four small samples of various stuff, an Etude House brush, and a sample of cotton pads from Missha.
I spend $37 for both bb creams so roughly $18.50 each. However, I paid using my eBay bucks and gift card so I got it for $7. Missha BB Cream was bought from
xxxxxstore
and Etude House BB Cream from
spicygoods
.
I'll post reviews once I've tried out of the product for a good amount of time.
Really random but I went to the Asian grocery store today and bought this: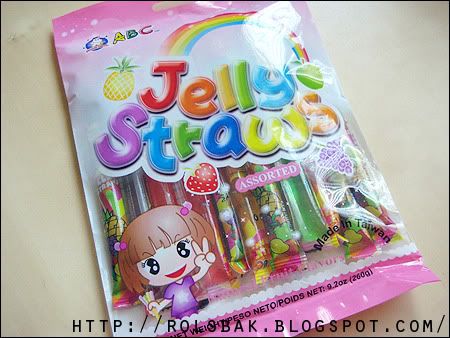 I remember when I was younger and my mom always bought these in those big plastic tub for my siblings and me. I like to put mine in the freezer and eat them half thawed and half frozen -- sooooooooooo good! But yeah, I saw them and just had to get it (the cute packaging made it even more convincing). =)