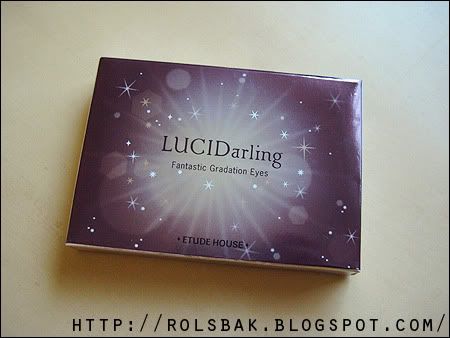 The palette is called Miss Berry Berry but it's actually from the Etude House Miss Tangerine line. There are two different palettes from the Miss Tangerine line -- Miss Tangerine and Miss Berry Berry. The Miss Tangerine have an orange cream shadow (or eyeliner) while Miss Berry Berry just have another shimmer eyeshadow.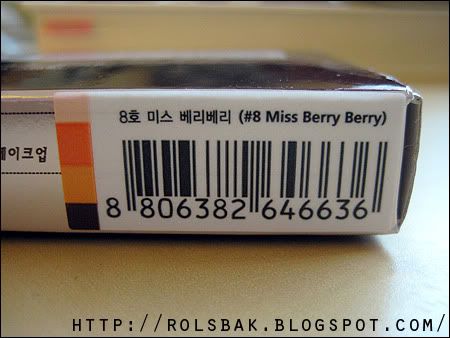 The packaging of the palette have a little sticker that shows the name of the palette as well as the colors inside, but I think the colors are a little off because there isn't two oranges inside.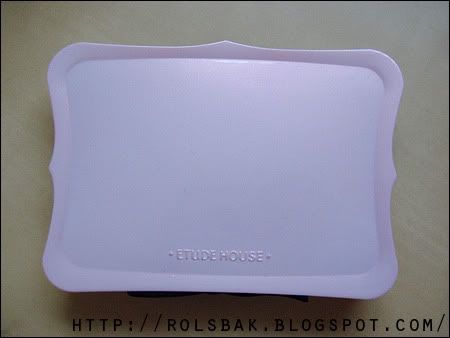 The outside of the palette is SUPER cute. It reminds me of these " } " for some reason. LOL!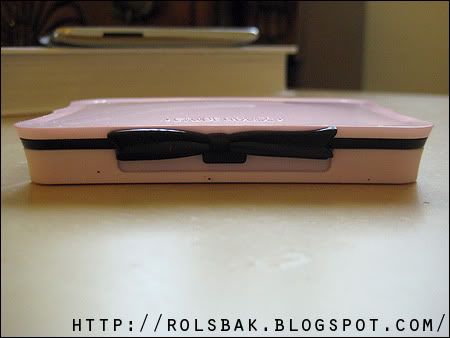 The black lining goes around the entire palette and on the side with the opening there's a little ribbon.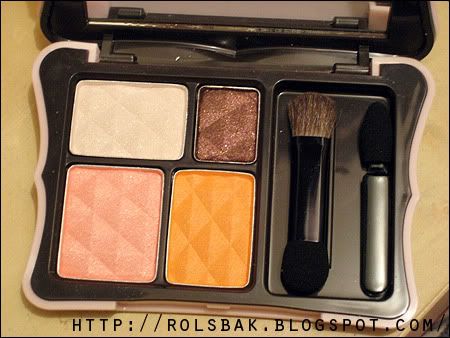 Inside is four shimmery eyeshadows. The pearly white has a little tint of pink and is supposed to be the highlight color. The brown has some gold shimmer to it and is the lid color. The pink and the orange are the crease color. The pink is shimmery while the orange look like a matte color but I find that there's some shimmer to it as well. The eyeshadows are a little deeper in color than in the picture.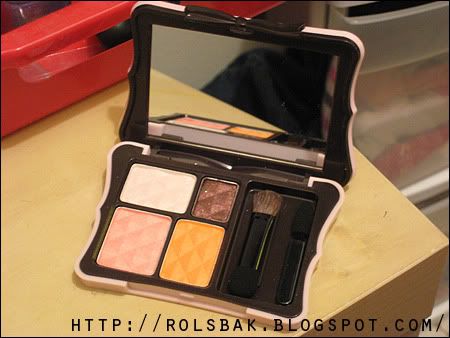 This is how the palette looks opened up.
I usually find Etude House's eyeshadows a little difficult to work with. The ones that I've experiences were only pigmented if apply with those sponge tip applicators. They never came on nicely with a brush. However, these were actually really nice when applied with a brush. The brown was very pigmented while the other colors needed some building up. Staying power is pretty decent. After a nine hour day running from school to work the colors only slightly faded (with primer).
Another thing I really like is that usually with shimmery eyeshadows there tend to be glitter fall out (which is one of my pet peeves with them) so I was happy that there wasn't any with this palette! I paid $14 for the palette which is reasonable. I bought it off
rubyruby76
on eBay through her auction listing. I think the Buy It Now is around $17?
Overall, I like it. If you can get your hands on it then that'll be great otherwise it's not something that everyone absolutely must have.
Swatches: