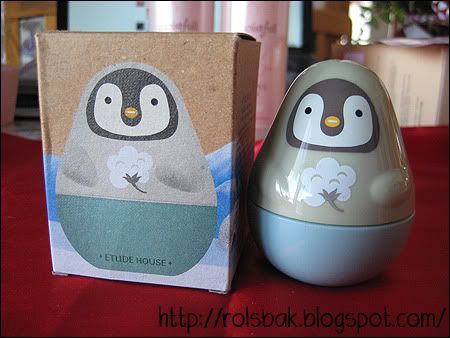 The "Missing U" line for Etude House features four endangered animals; the panda, penguin, seal, and dolphin. I'm not exactly sure if proceeds from the sales of these items go directly to helping the endangered animals but it does make you aware of the situation. Beside just bringing awareness to endangered animals the boxes of all the hand creams are made from 100% recycled materials.
I bought the penguin hand cream from G-Market last month. I can't remember exactly how much I paid for it but it's about $7-8 on eBay or $26 for a set.
On the box is says, the product have been formulated with a natural mix of herbs, Shea butter, and olives. It also gives you a small background information of the animal character that you have. My penguin is named Fairy. On the box it tells me that Fairy lives in Australia and New Zealand. Fairy likes to swim and dive for fish. It also have a message about endangered animals, "Our endangered animal friends are rapidly becoming extinct from the planet. I really want to see you. I miss you!"
The hand cream come in this little cute mango-shaped container. I think the cuteness of this product was one of the reasons why I picked it up. I'm a sucker for cute packages!
The hand cream is great! I absolutely love it. I have very dry hands and I have not found a hand cream that worked this well for me in awhile (the first was the Hemp hand cream from The Body Shop but I hated the scent so I returned it). It's easy to apply, the product gets absorbed easily, and it doesn't leave my hands feeling oily afterward. My hands are left feeling very hydrated and moisturized throughout the day. I am going to go as far as saying this is a miracle product for my dry hands.
However, there are some things I dislike about it. The container is very unhygienic, the smell can be overwhelming sometimes (smells like baby powder), and the size of the product is very small (I wish there was a larger size). Oh! But every animal have a different scent the penguin just happens to be baby powder. From what I've read the Panda smells like peaches, dolphin have a floral scent, and the seal smells of green tea.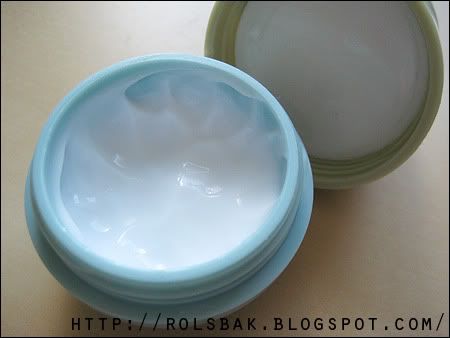 Overall, I really enjoyed this product and use it daily. As you can see from the above picture I'm almost out so I recently made a purchase off eBay for the whole set. That means I'll have another penguin container but the great thing about it is that I can fill that container with other creams/lotions that I like. But yeah, I highly recommend it to anyone either with dry hands or just looking for something new to try out.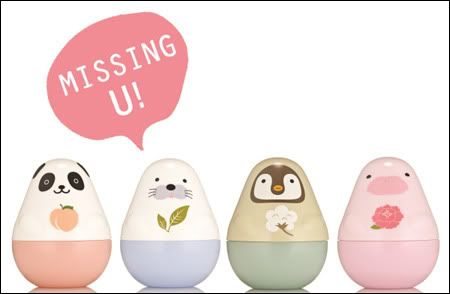 Panda (Peaches), Harp Seal (Green Tea), Fairy Penguin (Baby Powder), Pink Dolphin (Floral)