In my last Korean cosmetics haul I bought this lip gloss and tint pencil from Etude House off their Aloha line. I think I mainly bought this because I saw it used on one of the Etude House video and thought it was nice.
I am pleased to say that out of all the Etude House Aloha items that I bought this was definitely my favorite! I absolutely love it.
The gloss and tint are at the ends of the pencil. The tint is the red and the gloss is the yellow.
Tint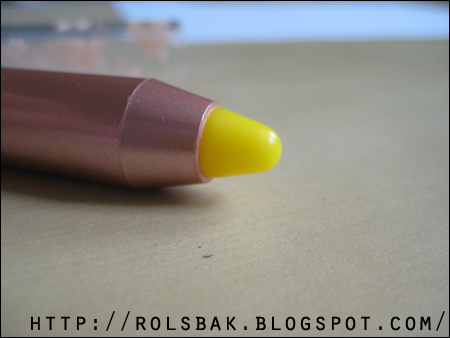 Gloss
In the middle it shows the name of the product and it also shows which one is the tint and which is the gloss.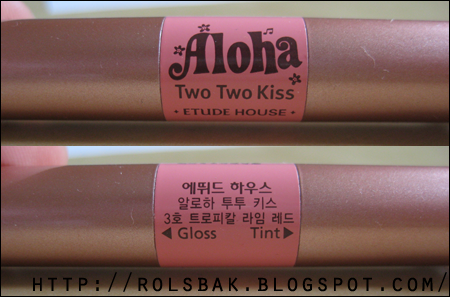 The cap that covers the product is so cute too!
Here's a swatch of both...
Gloss (Left), Tint (Right)
The color is very flattering. It gives your lips a nice red color without overwhelming it. It's very moisturizing which I like a lot since my lips are always chap. There's a nice jelly-like shine to it that reminds me a lot of my L'Oreal Jelly Lip Balms. It last about 2-3 hours but even after that you can still see some tint to your lips. There's a nice strawberry-like smell to it that I really like.
I think something to dislike is probably trying to sharpen the pencil. The outside is plastic-like so it might be hard to sharpen. Although, I'm not sure if the plastic is just an outer lining.
Overall, I love love love this lip gloss & tint pencil from Etude House! I think I'm going to pick up the other two that I'm missing just so I have the complete set.
And if anyone is interested my
Korean Cosmetics Pre-Order
is still going on. This lip gloss & tint pencil cost $10 + shipping from me to you.