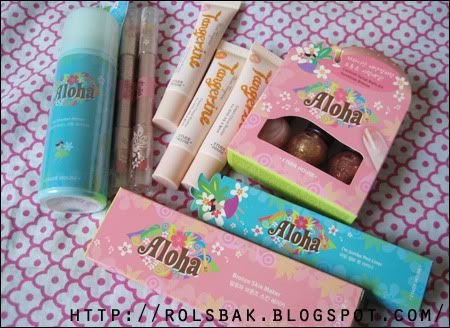 I made a trial order last week for some Korean cosmetics (from the Korean Pre-Order). It was really just to try out the service and see the product that they carry. I basically ordered some of the stuff from the Etude House Aloha and Tangerine line and some Innisfree nail polishes.
I placed the order around Wednesday last week. I paid about roughly $2 per item for shipping (I had 21 items). The items were shipped out on Friday and I received them on Monday. It took a total of three days for me to get the items which is crazy since it was coming from South Korea.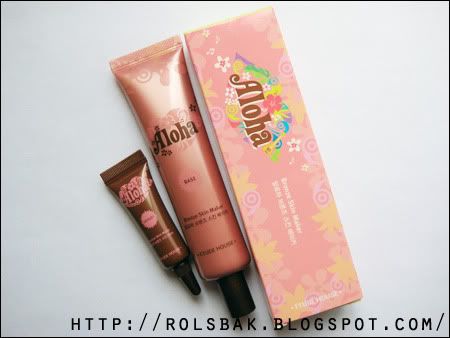 Bronze Skin Maker
I wasn't planning on getting this but I decided to get it after seeing it used on one of the Etude House videos.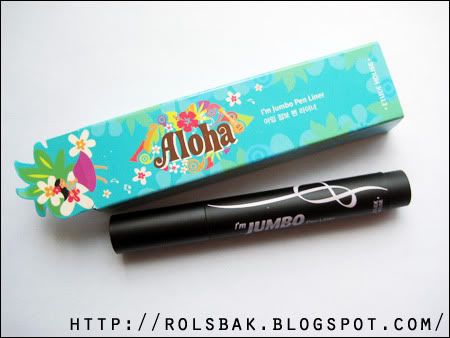 I'm Jumbo Eye Liner
I played with it yesterday and so far I'm liking it. It does take awhile to dry though.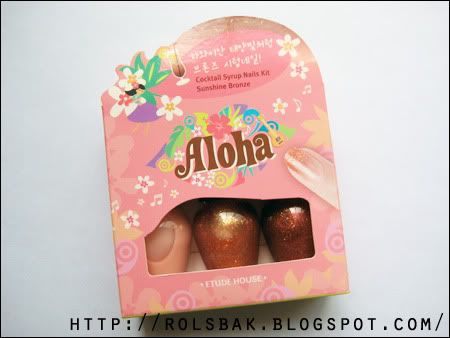 Cocktail Syrup Nail Kit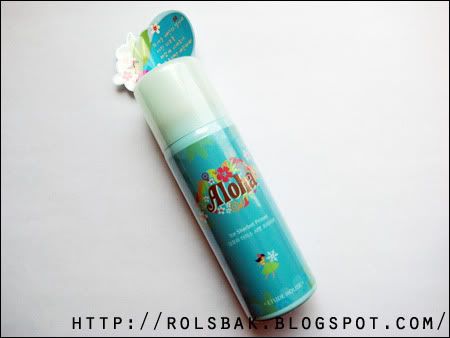 Ice Sherbet Face Primer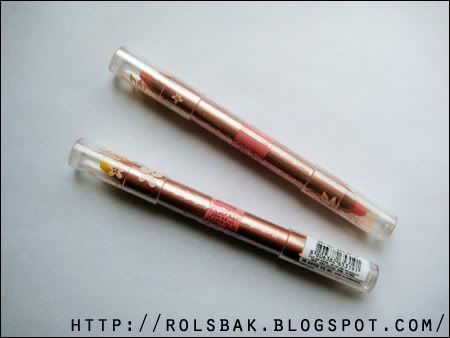 Two Two Kiss Lip Gloss & Tint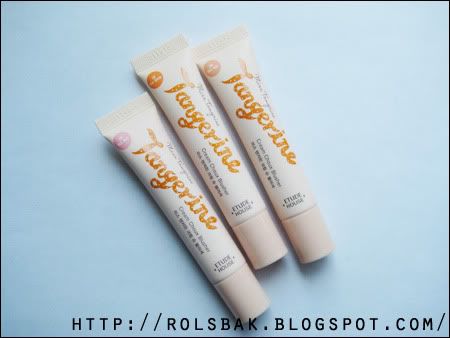 Cream Choux Blusher
Innisfree Eco Nail Polishes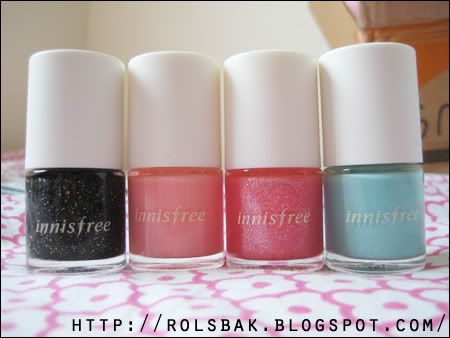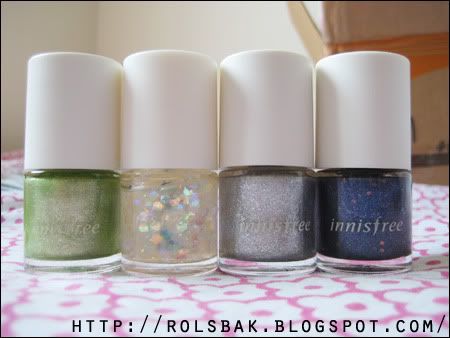 I wasn't planning on going to Trade Secrets but since my friend and I were at the mall we stopped by. I purchased Essie Shine-E and a Deborah Lippmann nail polish in Call Me Irresponsible for $1.50 each.