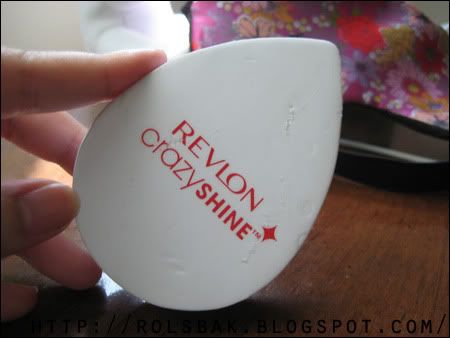 Yeah, I know it looks all crappy looking -- my little sister just got done using it before me.
I got this nail buffer from Ulta last month for about $1-something (after coupon). It's usually priced around $3-something at Ulta but I saw it at Target the other day for around $2.99.
The back side of the nail buffer is a light murky green color. It's supposed to help smooth out any roughness on your nail.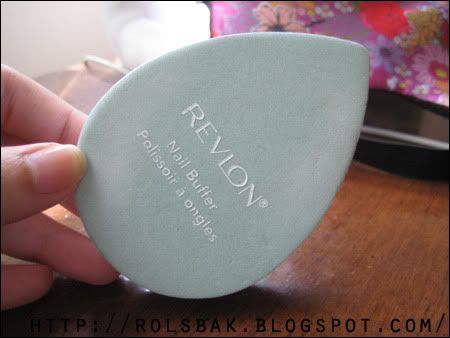 After using the green side you would use the white side to polish your nail. Here's a before and after picture: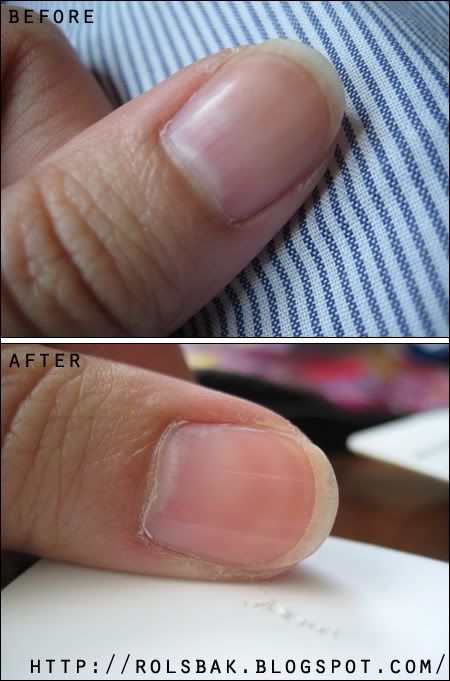 As you can see it really does make your nail "shine." Revlon claims that it'll be 400% shinier but I don't know about that. Then again, how are we even supposed to measure that?! The shine is supposed to last 3 days but I find that it last a little longer than that like 4-5 days.
Overall, I really like this nail buffer. I like it so much more than the four-step nail buffer from Sephora. The way the Revlon nail buffer is shaped it really gets into the corners of your nails really well. I know with the four-step buffer it's a rectangular shaped so it was harder for me to get to the corners of the nail. Plus, the Revlon Crazy Shine nail buffer is very inexpensive.
Because I love this nail buffer oh so much I decided to pick up another one for one of you! I'm having a "feel good about yourself" kind of day so leave a comment telling me what you like about yourself (it can be something non-physical) or you can tell me about your summer plans -- you can also leave me a comment telling me both as well!
By the way, as a little side rant -- it's so hot here! It's like warm weather plus crazy humidity. I dread going outside because I feel so sticky after I come back in. =(
**Open worldwide but keep in mind that it'll be sent first class so it could take weeks to get to you. One entry per person. You must be a follower. Giveaway opened until June 19th, 2011 - 11:59 CST. Winner will be randomly drawn.**