I haven't been shopping much these last couple of weeks which is such a total surprise to me! Well, I guess I haven't done any excess shopping. I get some things here and there but that's pretty much it.
I think since I started my summer courses I haven't had the urge to really go shopping. I'm always so tired by the end of the day that I just want to stay home and do nothing. I'm taking this Asian films and animations class that I'm thoroughly enjoying. There's only eight people in my class and I just so happen to be the ONLY girl. I'm learning a lot from that class especially about Asian directors. Before I felt like I only watched films for the storyline and the actors but familiarizing myself with these certain directors have really open my eyes to a lot of things.
Anyway, I went to Ulta and purchased some of the Ulta brand nail polish. I'm liking them so far but there's two of them that I might return. I also bought the sample size of the Macadamia Deep Mask and Leave-In-Conditioner (not pictured). I love the deep mask but not so much the leave-in conditioner.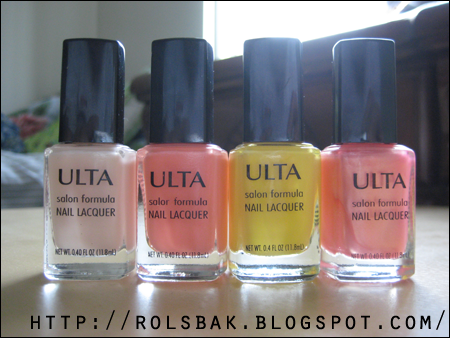 L to R: Sweet Nothing, Peach Parfait, Sun-Sational, Princess
After reading Muse's review on the Biore UV Aqua Rich Water Mousse I decided purchase that. I've been in need of a new sun screen so I figured might as well try something new. I'm loving this so far. I'm kind of disappointed there isn't a bigger size. It's only 33ml and kind of pricey too. I got it off eBay for $16.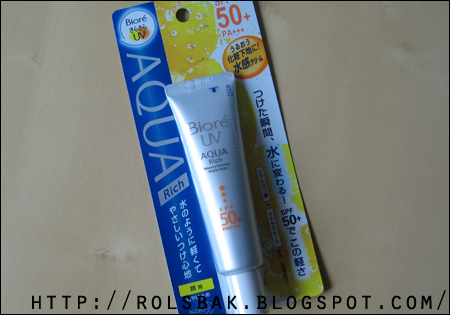 The BF went to Taiwan in May and bought me back some stuff. I asked him to pick me up the My Beauty Diary face cleanser and some pens. I was looking forward to the aloe face cleanser but he couldn't find that anywhere so he bought me an extra strawberry yogurt one. I've only used it twice so I can't say much on it but it smells SOOOOOOOO much like strawberry yogurt it's crazy!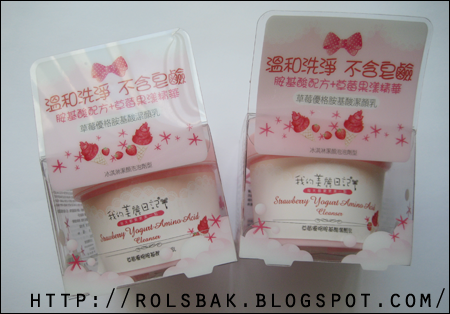 The pens that he bought for me. I have this crazy obsession with pens especially gel pens so I was the most excited about these.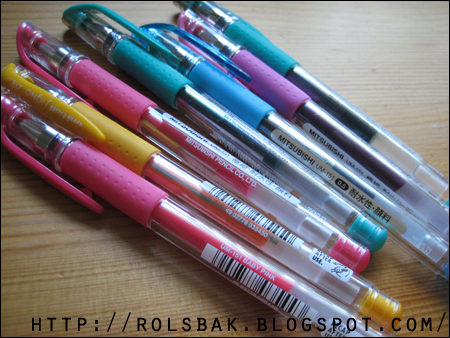 Lastly, I've been playing around with Google+ and I'm pretty indifferent about it. I don't love it nor do I hate it -- I think it's something interesting.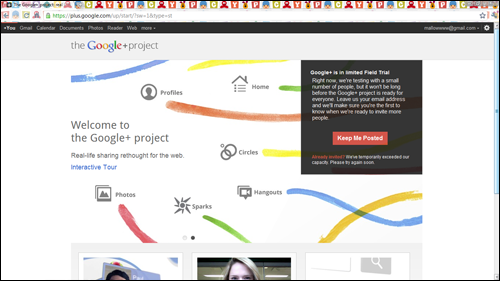 If anyone wants want an invite, email me or leave a comment with your email and I'll invite you. =)
That's all for me. I hope everyone is having a wonderful weekend!