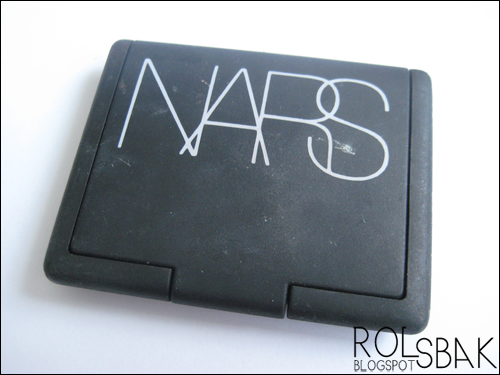 Orgasm and Turkish Red are my only two blushes from NARS. They are a powder and cream blush, respectively.
I bought the Orgasm blush when I made that insanely huge
beauty.com haul
last February. I never really tried it until a couple of months ago. The Turkish Red blush was from a swap I made on MUA. To be honest, I wasn't sure about the color at first but seeing that the girl was really interested in an eyeshadow palette I had I made the swap. I mean it wasn't like I was still using the eyeshadow palette (or even used it LOL!). It would have been better off with her anyway. But these two blushes retails for $27 each but the Turkish Red has been discontinued. You can still find Orgasm on major cosmetic websites like Sephora, beauty.com, and of course the NARS website.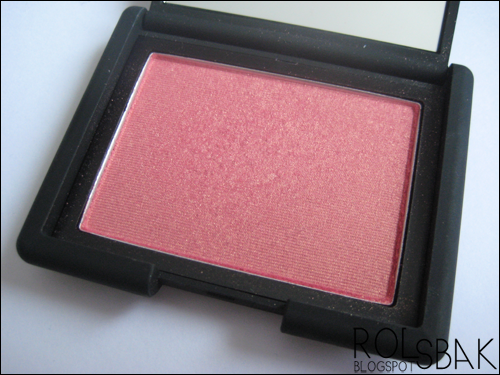 Orgasm is a beautiful color. It's described as a peachy-shimmery blush but I almost feel like it's more pink than it is peachy. Inside the pan it looks like the color would be very pigmented when used but it's actually very sheer....which can be a problem. I like that the sheerness of the product gives you a nice glow but at the same time if you're going to pay $27 for a blush wouldn't you like it to be a little more opaque?
I guess one thing that I dislike about Orgasm is how incredibly shimmery it is. I mean there's nothing wrong with a little shimmer but it can be very overwhelming to the point where you can't even see the pinkness of the blush -- it's like a patch of gold shimmers on your cheeks.
However, I can understand why many people love Orgasm. That pink with gold shimmer color is very unique and the blush does do a good job at giving you a nice subtle glow.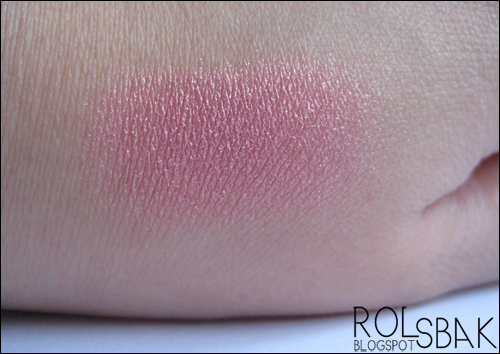 I know you can't really see the gold shimmers but trust me
when I tell you that they are everywhere!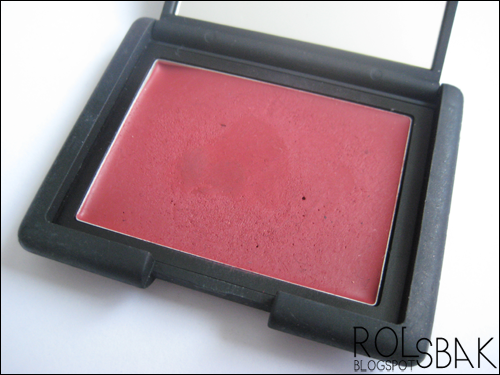 When I first saw this blush I was so afraid of the color. Most of my blushes are pink or a coral-like color. I've never own a red blush before. Turkish Red is like a berry red. I remember when I got this in the mail. I was so shock at the color. I kept thinking to myself, "how am I suppose to wear this color on my cheeks?!"
I decided to try it out one day before I went out and I absolutely love it! It's by far one of my favorite blushes. The color in the pan is very scary but once you put it on and blend it out it's actually a really pretty color. I wish I can tell you how much I adore this blush. It really made me look at red blushes in a whole new way. It's also tempted me to go and get Exhibit A too.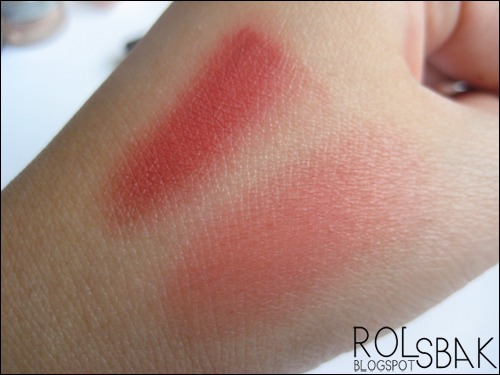 Overall, I think NARS blushes are great. I can see why many people are so obsess with them. The colors are great and they're long-lasting. I was gone the whole day and my blush still looked freshly applied when I got back home. If my house was on fire and I could only save one of these blushes I would go with Turkish Red. I like Orgasm but I'm not in love with it. There's also a lot of Orgasm dupes for a much cheaper price that you can buy if you're not too keen on the price. But if you shall ever find yourself in the presence of Turkish Red....you must get it! =)
What are some of your favorite NARS blushes? And what did you get with your Sephora gift cards that Sephora mailed/emailed a couple of days ago?!
Also, I'm going to the Caribbean especially Grenada in March! I'm going with my best friend to visit her sister who's attending medical school there. This will be my first time out of the country (excluding Canada). I'm so excited! If any one of you have been there please let me know what I should do there, what I should bring with me, etc. I'm a complete "noob" when it comes to traveling abroad.