I'm usually don't buy nail polishes all that much but I went a little crazy this month and bought a bunch of Kleancolor nail polishes. I bought a set of 12 from eBay and a set of 24 from Amazon. They were about a dollar each or so?
I also bought two Revlon nail polishes last month (Whimsical and Plum Night) as well as Glass Slipper from Sally Hansen and Essie's Shine of the Times.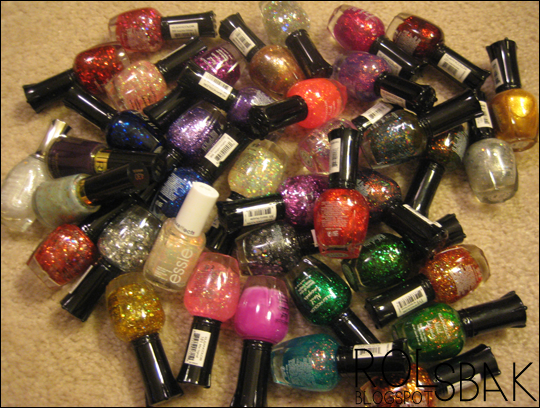 Now the question is how I am going to make room for all of these and what kind of nail design can I come up with since most of them are glitter polishes?