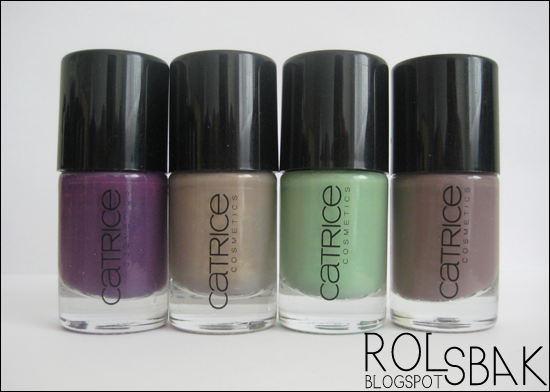 L to R: 120 Plum Play With Me, 230 Clay-ton, My Hero, 240 Sold Out Forever, 200 From Dusk To Dawn
I received these Catrice nail polishes awhile back from my friend
Evy
. They are some of my personal favorites which is unfortunate because you can only buy them in Europe.
The polishes are long lasting and they never chip on me. For a drug store brand I think they are really good and inexpensive too. I think one cost 2-3 euros which is about $3-4 USD.
They are definitely worth getting if you're going to be or in Europe!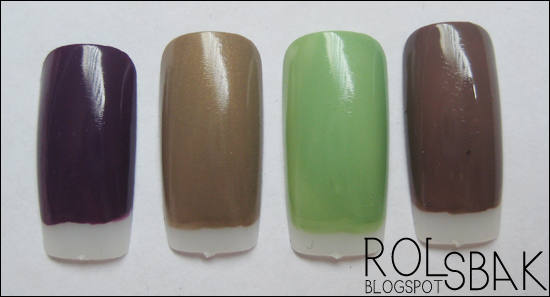 L to R: 120 Plum Play With Me, 230 Clay-ton, My Hero, 240 Sold Out Forever, 200 From Dusk To Dawn - two coats each.
The color 240 Sold Out Forever is supposed to be a dupe of Milani's Dressmaker which closely resemble Chanel's Jade. 230 Clay-ton, My Hero has gold shimmers but my camera couldn't pick up any of it. Both 120 Plum Play With Me and 200 From Dusk to Dawn are cream polishes.