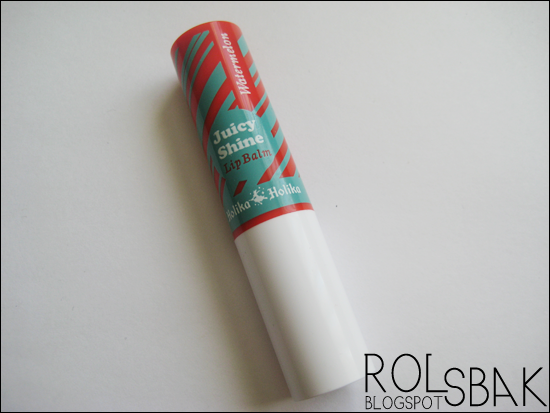 I purchased this lip balm from Holika Holika in early
January
from G-Market. Since it was on sale during the time I bought it I got it for 2,330 won which is roughly $2 USD. It retails for 3,500 won though (~$3 USD) so it's still an inexpensive lip balm in general. Of course if you're getting it overseas then you might have to pay a little more. I think it goes for around $7 USD on eBay which is a little too much for what it's worth.
This lip balm is okay. It's not great but it's not entirely bad either. The lip balm is moisturizing but it doesn't last long. I think you can go probably 2-3 hours tops without reapplying maybe even less. The tint is nice. It gives your lip a nice subtle red color but it's not overpowering. It's also very glossy (hence the name "juicy shine"). I think my favorite thing about this lip balm is the smell. I cannot tell you how much I love the smell of this. It smells exactly like watermelon but a little sweeter.
I had some trouble with the packaging. For awhile my lip balm would twist up and down perfectly fine but I recently noticed that it can only twist up. It won't twist back down anymore so if I happened to twist it up too much I would have to push it back down with my finger. And if you're applying directly to your lips then the product slip to the sides (see picture below) which can be kind of annoying.
I'd say, if you're able to get this for around retail price then it's worth a try otherwise I would skip it if it's going to cost you more than $5 USD.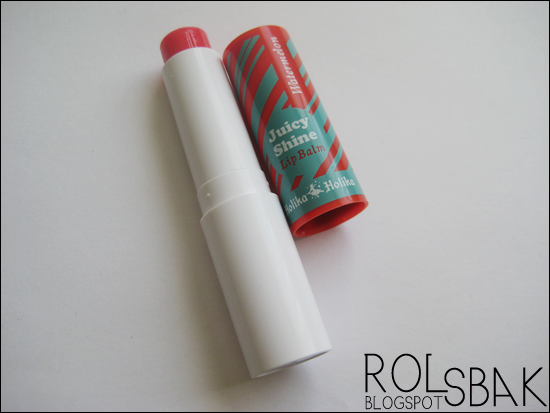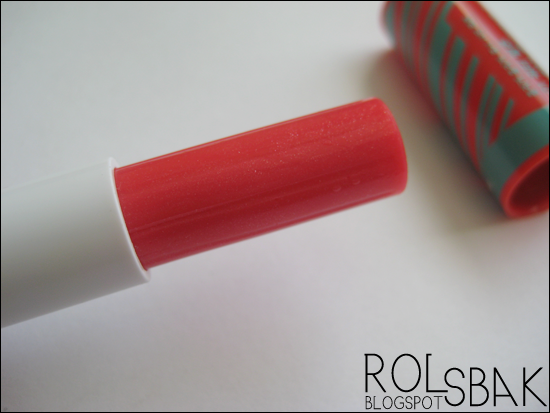 This is how much you're getting.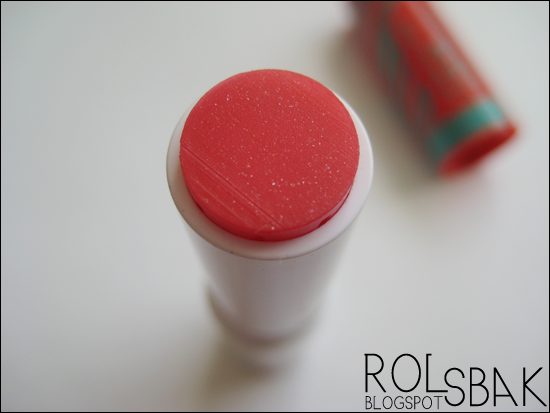 There's some glitters but it doesn't show up when you're using it.
When you use it the product slip to the side like this.