A couple of months back I bought a bunch Innisfree nail polishes. I've been meaning to post this review for a while but I haven't had the time so when I was asked by a follower a couple of days ago I thought it was about time (sorry for taking so long, Cindy!).
The nail polishes cost about $2-3 USD each at retail price but much more if you're getting them from eBay or something. They're really nice nail polishes. I have no problem with them chipping. They are definitely worth it but they do take a while to dry. I'm not sure about you guys but I hate waiting for my nails to dry so I don't use these nearly at much. They also don't have those metal balls that you usually see in your nail polish. I kind of wish they did because those metal balls (at least from what I know) are to help with the consistency of your nail polish.
I'm sure all of these polishes have names but since I can't read Korean I'll just list them by their numbers. Also, out of the 12 polishes that I have number 49 is my favorite and my least favorite is number 43 -- the big hexagon glitter is really hard out.
No. 10, 17, 28, 33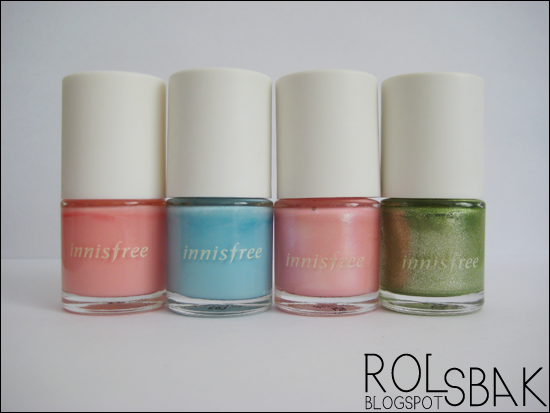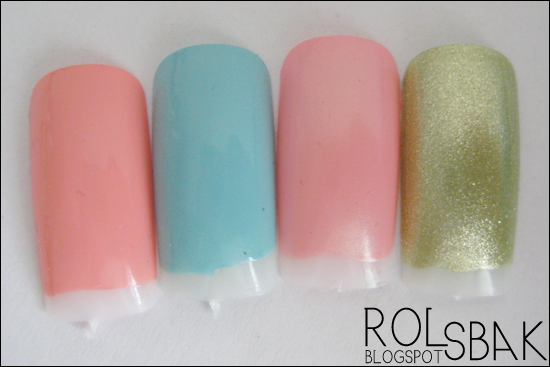 No. 37, 42, 43, 44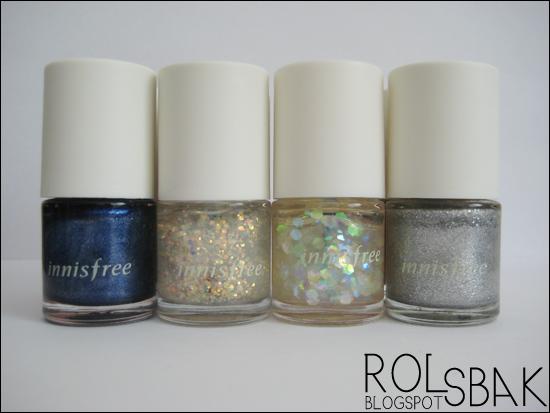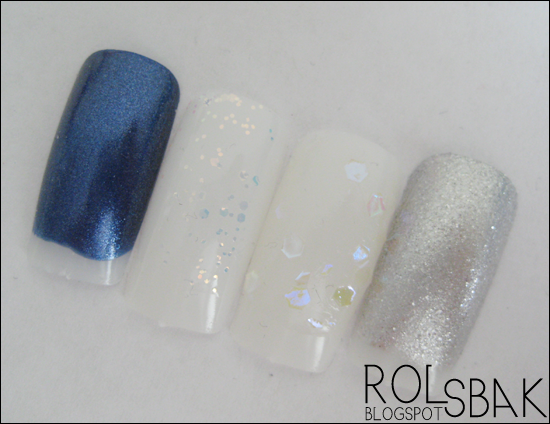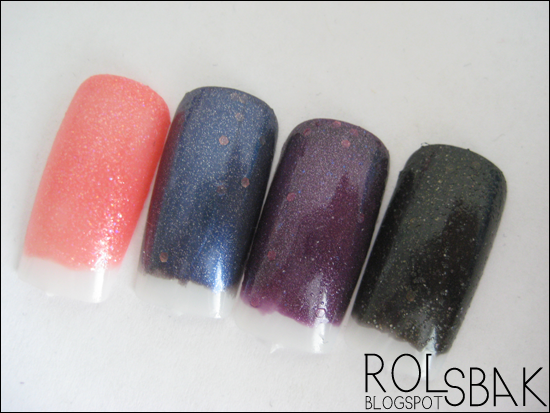 43 on top of 10 & 42 on top of 17