If you're a long time follower of my blog you'd know that I made the biggest
nail haul
of my life recently. I bought a bunch of Kleancolor nail polishes from eBay and Amazon for roughly a dollar each.
I absolutely love these polishes! They are by far a lot better than most nail polishes around this price range. I mean Forever21 have polishes priced around $2-3 and they are horrible. These Kleancolor polishes are so much better and half the price!
There are a couple of things that I dislike about it though. I know that all nail polishes have a chemical-y smell to them but the smell of these are much stronger than most regular nail polishes. Another thing I didn't like is that some of the polishes' formula are thick and the brush is just so-so.
Because they are glitter polishes they look much better with a base color than by themselves. Out of all the ones from this batch I recommend the 236 Chunky Holo Black because it's different from all the other Chunky Holos (mainly just because of the added holographic hexagons).
Overall, they are worth checking out and if you end up not liking it you won't feel so guilty because they are very inexpensive.
228 Chunky Holo Candy, 233 Chunky Holo Teal, 235 Chunky Holo Bluebell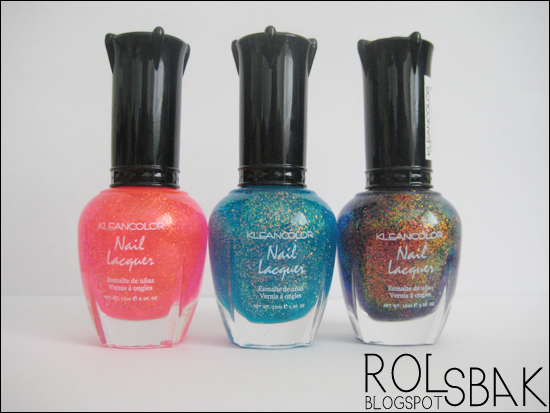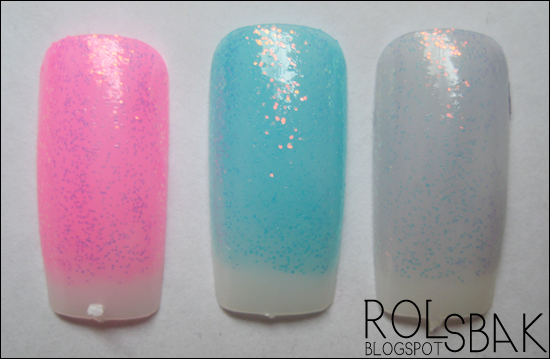 234 Chunky Holo Purple, 231 Chunky Holo Scarlet, 230 Chunky Holo Fuchsia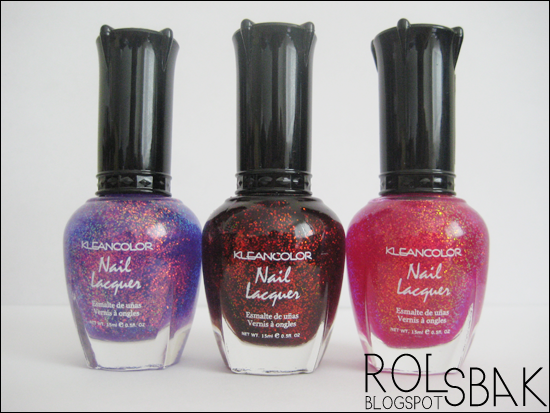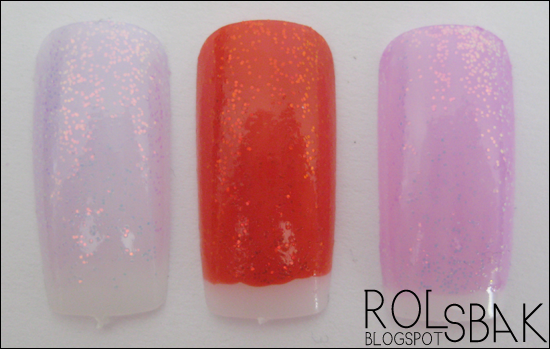 232 Chunky Holo Clover, 229 Chunky Holo Poppy, 203 City Never Sleeps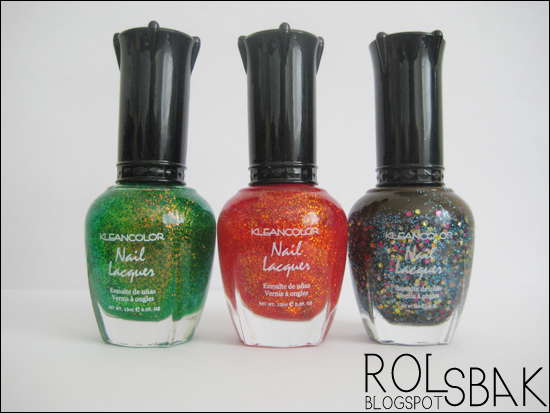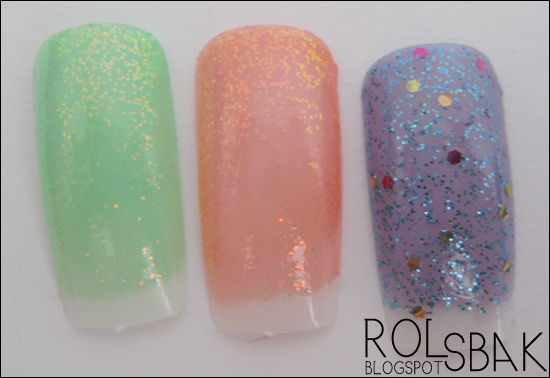 155 Chunky Copper, 236 Chunky Holo Black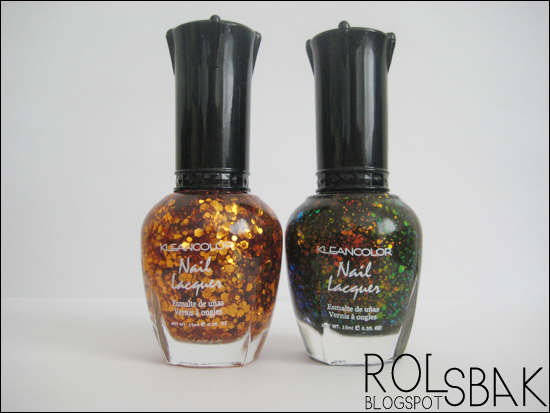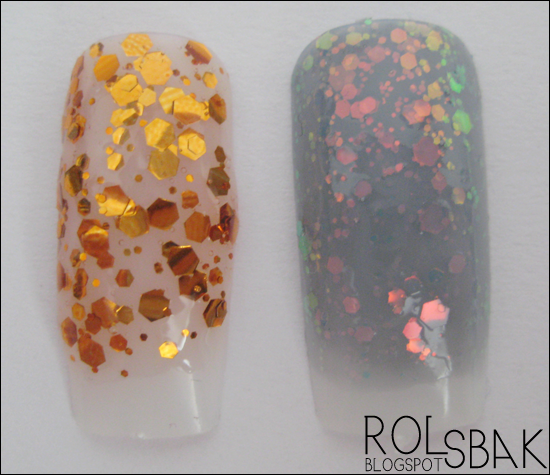 Over Revlon's Plum Night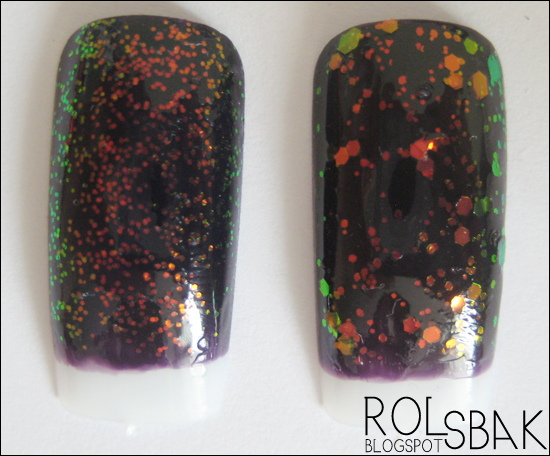 Most of the Chunky Holo nail polishes will come out looking like the one on the left except for Holo Chunky Black which looks like the one on the right.