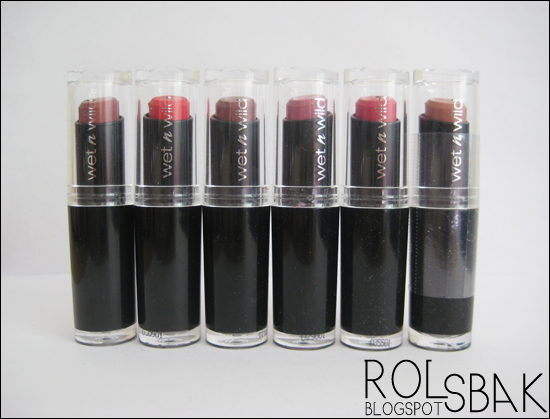 A couple of weeks ago I went on a lipstick binge and bought a couple of the Wet N Wild MegaLast lipsticks. I normally don't wear lipsticks so I didn't want to spend a lot on them which is why I opted for these. Plus I heard really good reviews on them. They retail for $1.99 but I bought mine for around $1.50 each after using a coupon at CVS.
The lipsticks are creamy and the application is easy and smooth. Wet N Wild says that they last up to four hours and I'll believe it. They do last for a good amount of time and they're also very pigmented. They're not as moisturizing as I would like them to be but for $2 they're not bad. I would suggest applying a lip balm before the lipstick because your lips will start to dry up after a couple of hours (which is the reason why I'm more of a lip balm person than lipstick). The packaging is okay. It's not horrible and it's not great either. It's kind of flimsy but still strong at the same time.
From the six lipsticks that I picked up my favorite was Bare It All. It's a great nude lipstick -- I love it!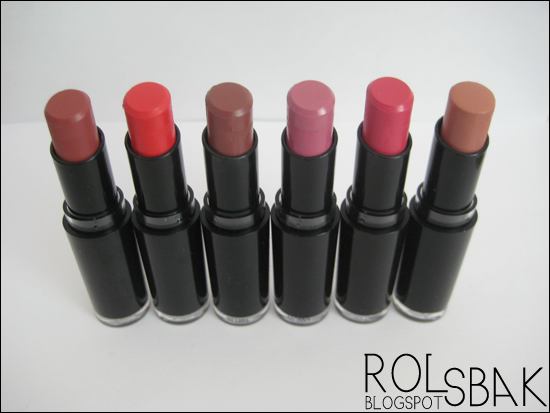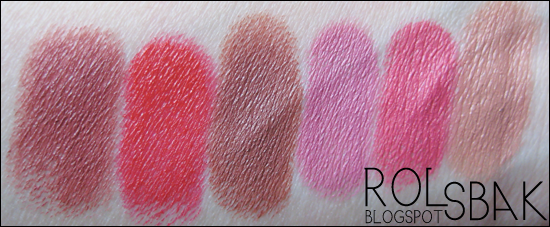 915B Spiked With Rum, 910D Red Velvet, 914C Mocha-licious, 907C Mauve Outta Here, 905D Smokin' Hot Pink, 902C Bare It All