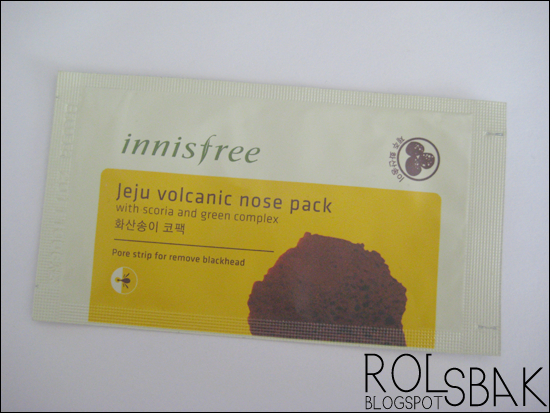 I thought it's about time I started using the samples that I receive from stores, orders, etc. This review format is going to be a little different than my other reviews because these are based off samples. With samples I'm not able to get a good grasp on how I like the product. Everything in the "sample review" will all be based on first impression.
The first sample review will be on the Innisfree Jeju Volcanic Nose Pack. I received this in a little care package and since I adore Biore's nose strip I wanted to see how this compare. The Innisfree Jeju Volcanic Nose Pack usually come in a pack of 6 and retails for $2-4 USD.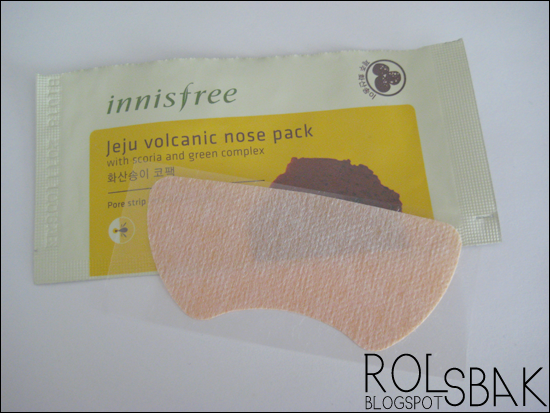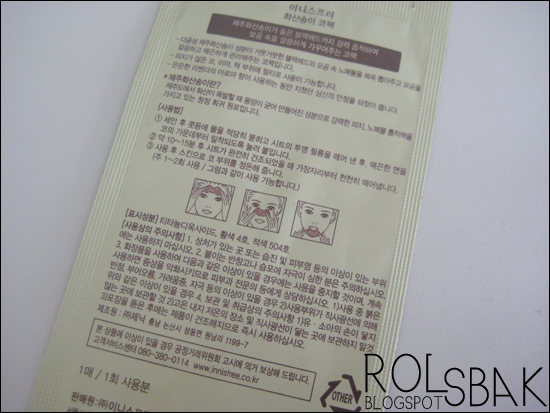 From the picture it seems like you can use the nose strip on your forehead and chin too but I used it on my nose. Since I don't know how to read Korean I ended up using it the same way I would if I was to use my Biore nose strip.
The nose strip have a herb-like smell to it which I am assuming comes from the name of the product. The actually nose strip did not perform like I wished it would. It was able to get some whiteheads but that was about it. Seeing that it's advertised as removing blackheads it did not do any of that. The blackheads on my nose was still there after removing the strip.
Overall, I'll probably just stick to my Biore nose strips because they work better for me.
The Results: