We're down to the last couple of days in March and I have only posted one entry so far! That's such a big contrast to the posting I did in January and February, huh?
Well, about three weeks ago I visited my friend in the Caribbean or more specifically, Grenada. It was my first international trip so everything was new for me. I was going with one of my best friends and since I had bought my tickets later I had to make a stop in New York before meeting her in Miami for our flight to Grenada.
My connecting flight was through LaGuardia and that place was a mess. I had to go through security just for changing concourse. I went from concourse D to concourse C so that meant waiting in line again AND taking out all my electronics, sweater, shoes, etc. It didn't help that the people there were very disorganized too. After I went through security I texted my friend that lives in NY and complained to her about it. LOL! I mean I haven't traveled that much but in the times that I have traveled I've gone so many airports that it took me by surprised when I had to go through security just for changing concourse.
I also hated the flight to Miami only because I sat by the window and the side of the plane got extremely cold to the point where I think I would have developed frostbite if I leaned my body against it. The only good thing about that experience was the elderly lady sitting next to me. She was a sweetheart and although she needed help with her seat belt and when she spilled her drink....I had fun talking with her.
Once I got to Miami I didn't even get to relax before I had to board my next flight (no flying on a plane doesn't count as relaxing. Relaxing means being on land!). The customs in Grenada took FOREVER. We landed around 8:30pm but we didn't get through customs to pick our check-in baggage until almost 10pm.
Most of my time in Grenada was spent on the beach. My friend and I always ended up at the beach no matter where we went. The best thing about the trip was the tour that we took. We went through the rain forest, visited a national lake, a spice plantation as well as through the areas of predominantly farms, and to the waterfall. We also visited a chocolate factory there and for that trip it took us two hours of commuting to and from (kind of crazy, huh?). When we told our tour guide about our trip to the chocolate factory by public transportation he thought we were very adventurous. I'm not sure if it's because he has never met tourists like us before or he was worried for our safety because at one point he told us that there are many gang members and what not. Also, during the tour he mentioned that more than half of their population is in the twenties and thirties and there are many people with grandchildren at the age of 25!
Something I learned from Grenada is to have patience. Being from America everything moves at a fast pace and in Grenada everything is turn down a couple of notches. I mean waiting for a meal took 30 minutes or so and during the chocolate factory trip we waited inside the bus for a good 30 minutes before we left the station. It's like they're telling us to slow down and enjoy life.
I regret not being able to find any authentic Grenadian food though. Most of the restaurants near were we stayed and around the places we went through were catered to tourists so I didn't really eat anything that I hadn't eaten before. I did have some cocoa tea that I absolutely love to the point where I ended up buying a whole bunch home.
Oh yeah....the most important thing I learned was that being in a developing country for a week you learn to appreciate the little things you have especially the life that you have. Many of the people in Grenada do not have the luxury that we do in America (that convenient lifestyle) so it made me that much more appreciative.
Below are some pictures from my trip. I didn't really buy anything from Grenada beside souvenirs for my family nor did I do much shopping either. But we did visited a store that sold fakes designer brand handbags for $60 USD --- ridiculously crazy, huh?! Also, big thanks to my friend for some of these pictures because I got lazy halfway through the trip and didn't want to take pictures anymore.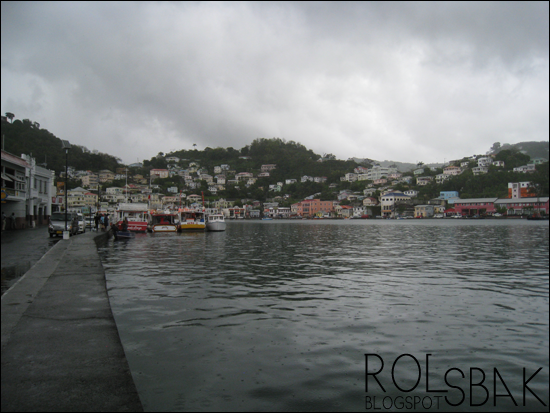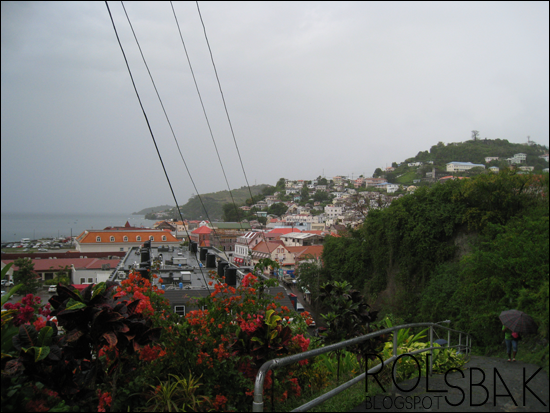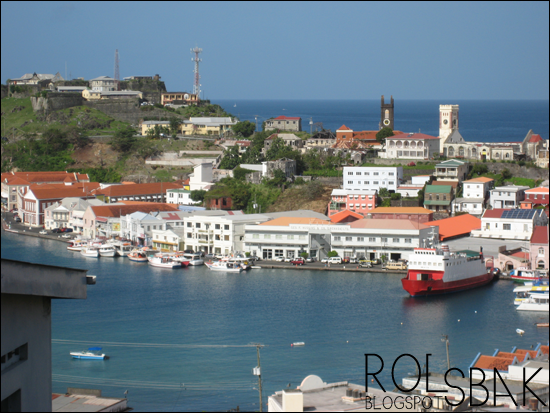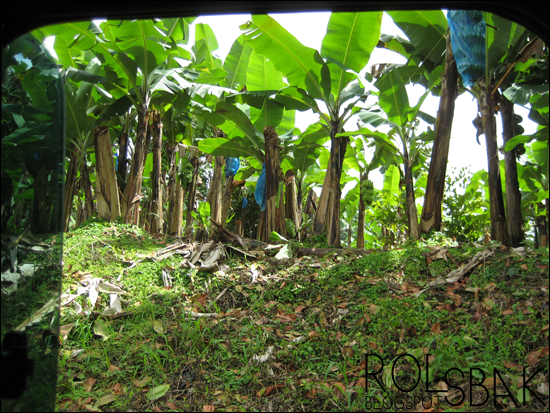 Bananas!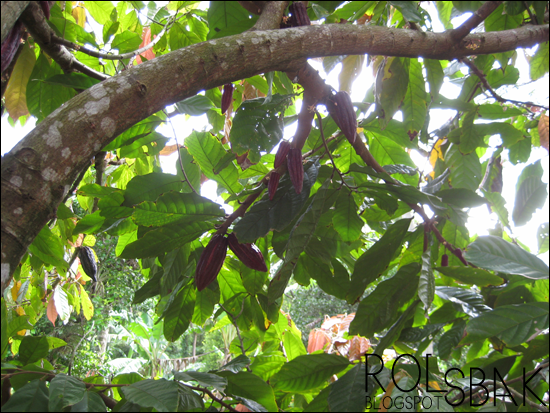 Cocoa pods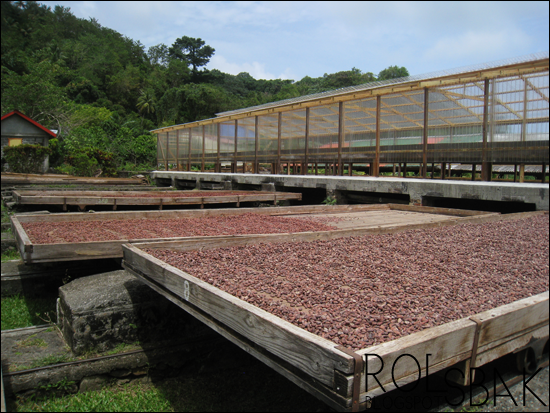 The drying racks for the cocoa beans.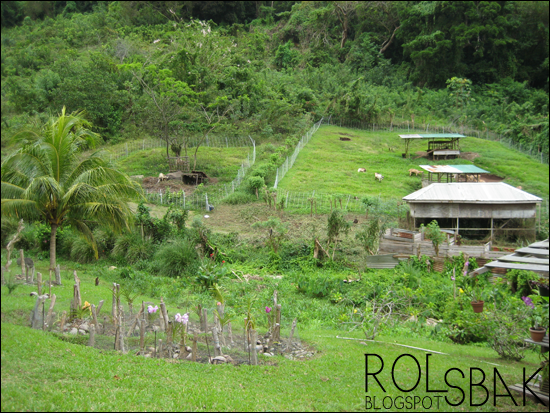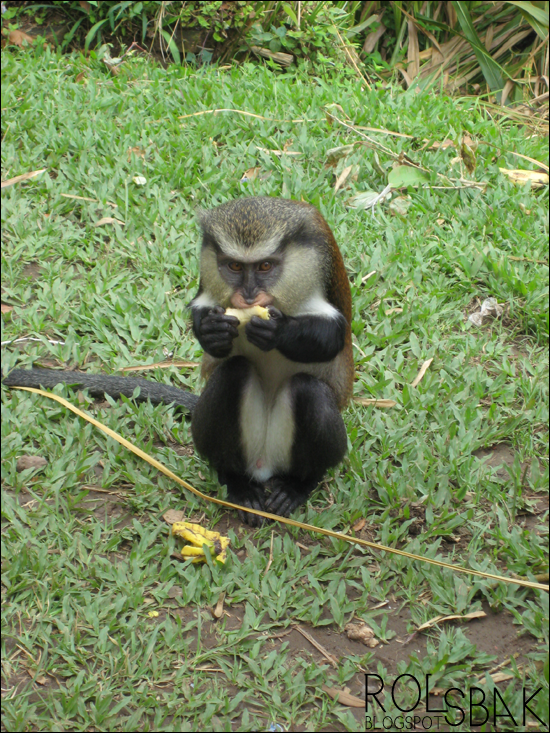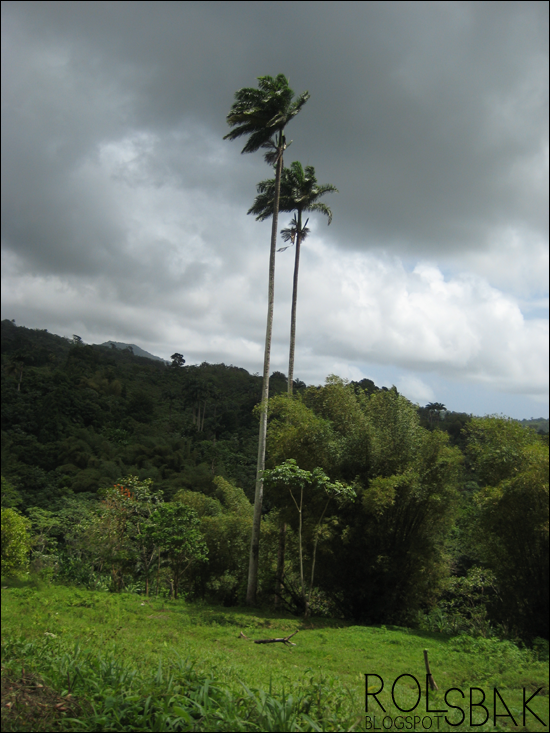 The two lone palm trees that survived Hurricane Ivan.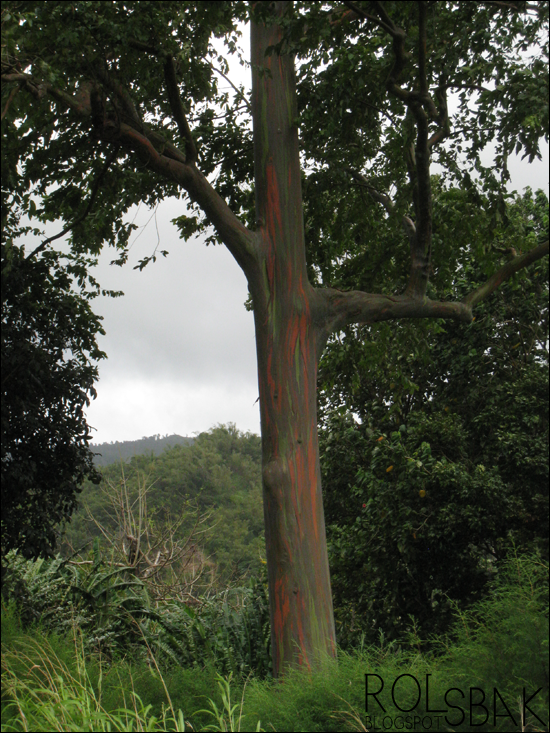 Rainbow bark tree (it wasn't painted or anything that's how it looks like)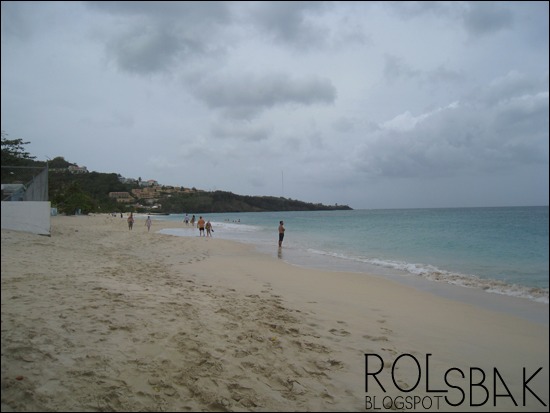 Grand Anse Beach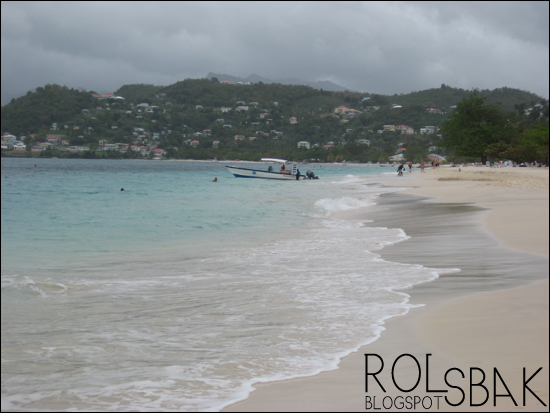 My replication of the "dune" in the film, The Woman in the Dunes (directed by Teshigahara)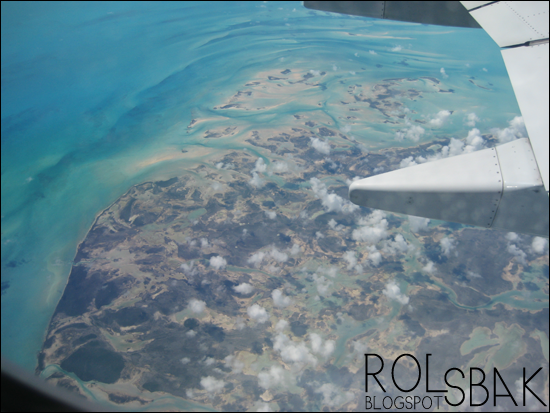 Took this on the flight back to Miami from Grenada